LineLazer V 200DC
Standard
P/N 17Y231
The Standard Series can track, measure and control every aspect of your striping job.

The LineLazer V 200DC Standard Series provides a cost-effective dual colour striping solution for smaller applications. Maximise productivity with systems that provide quick and easy adjustments, including the EasyMark Gun Adjustment System, EZ Align Wheel Adjustment System and more.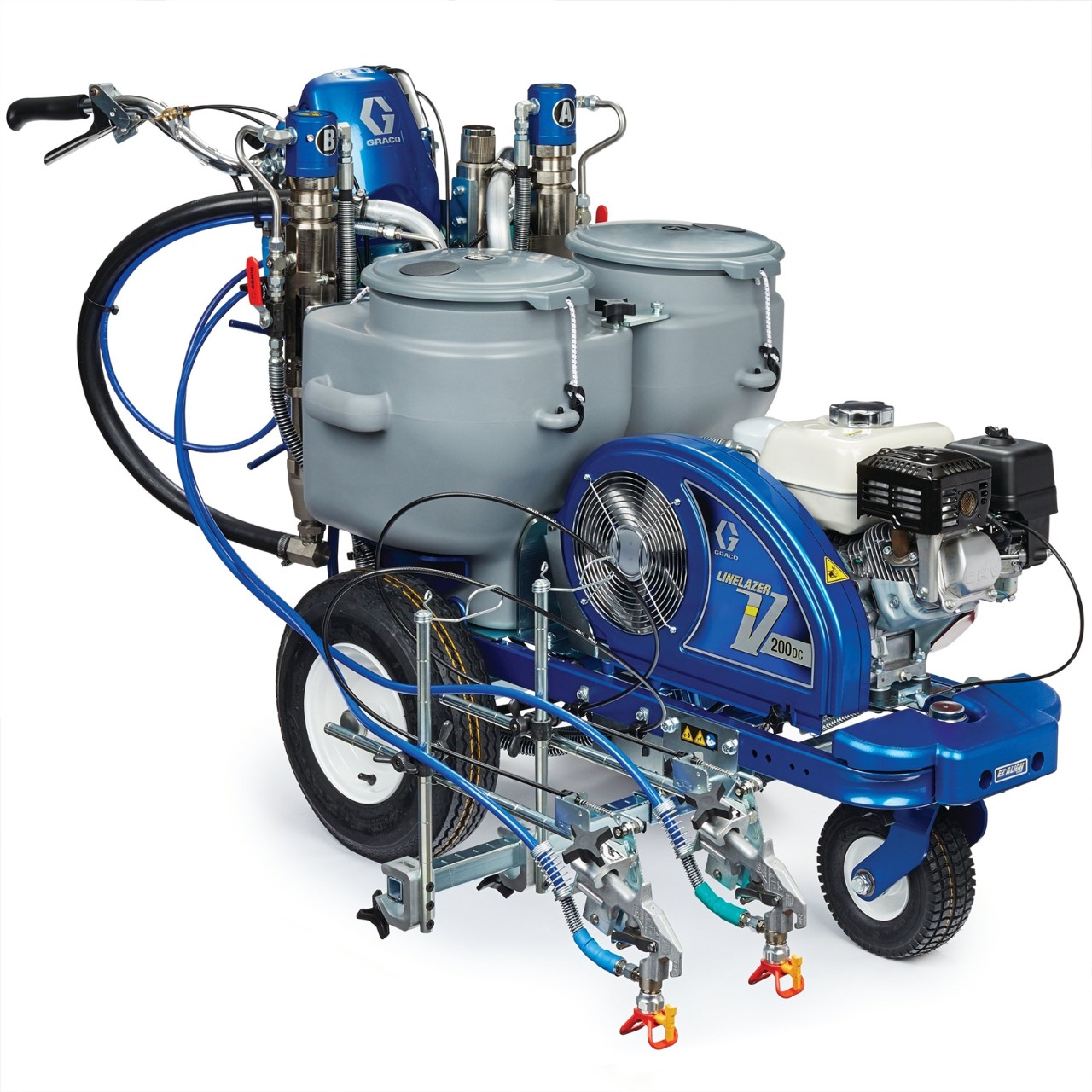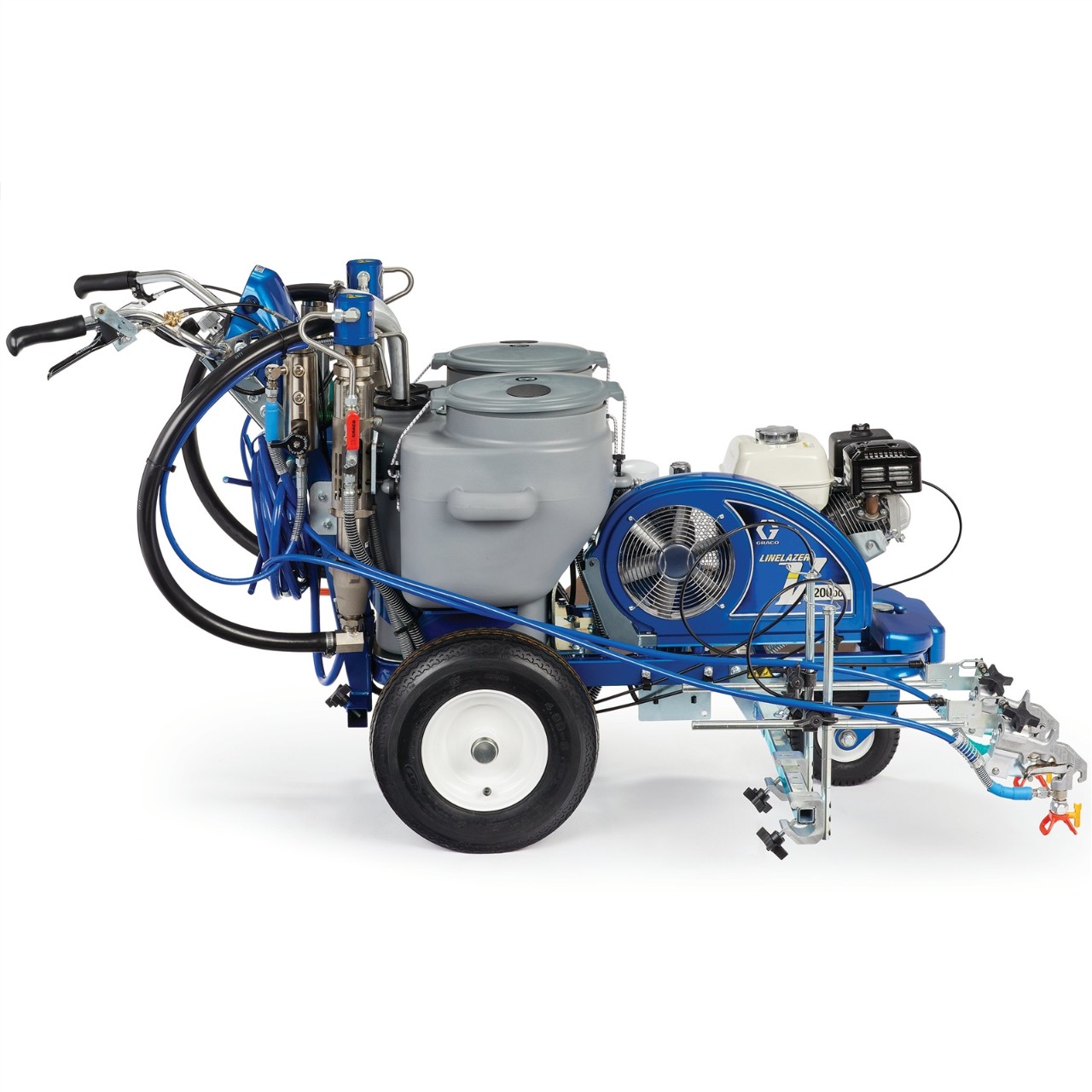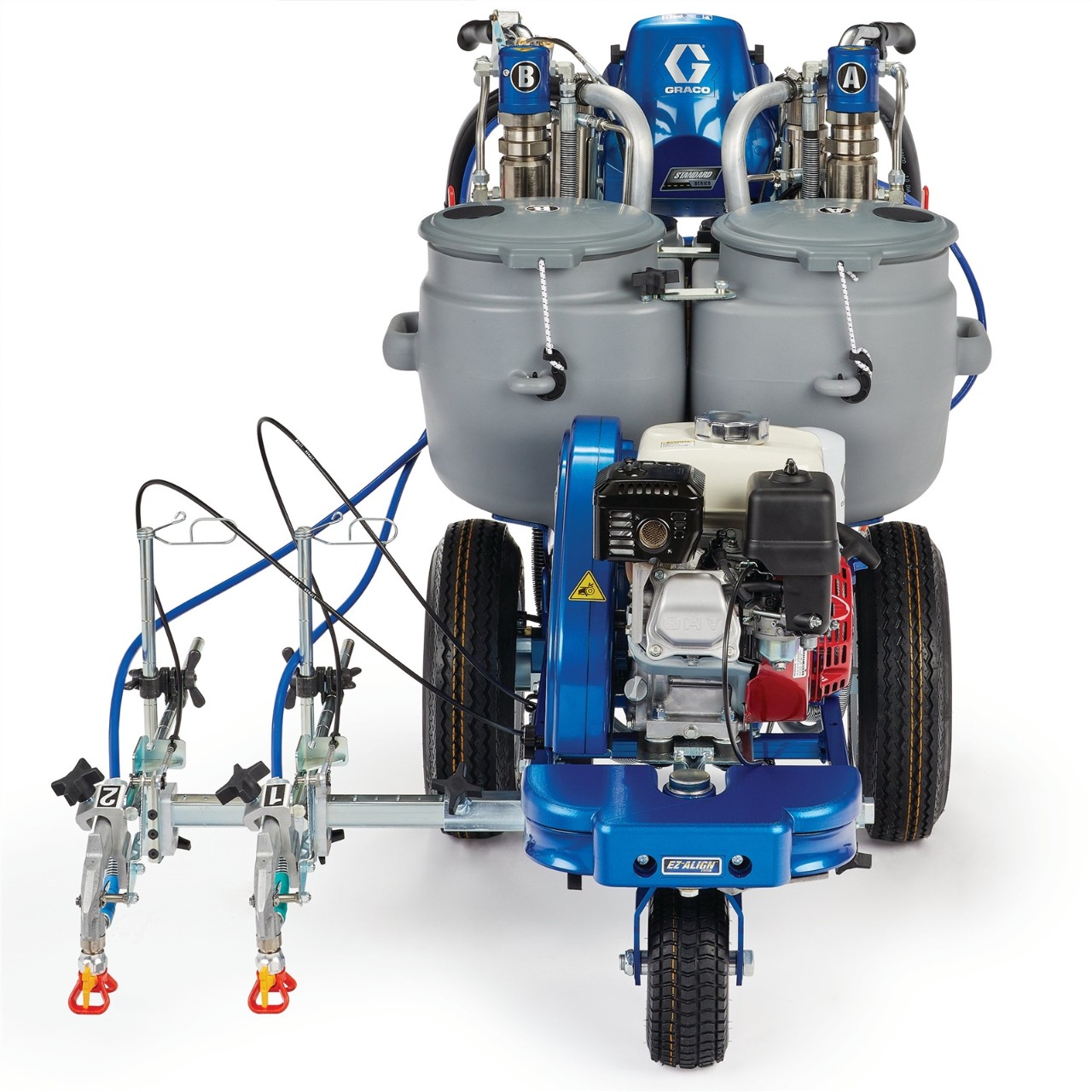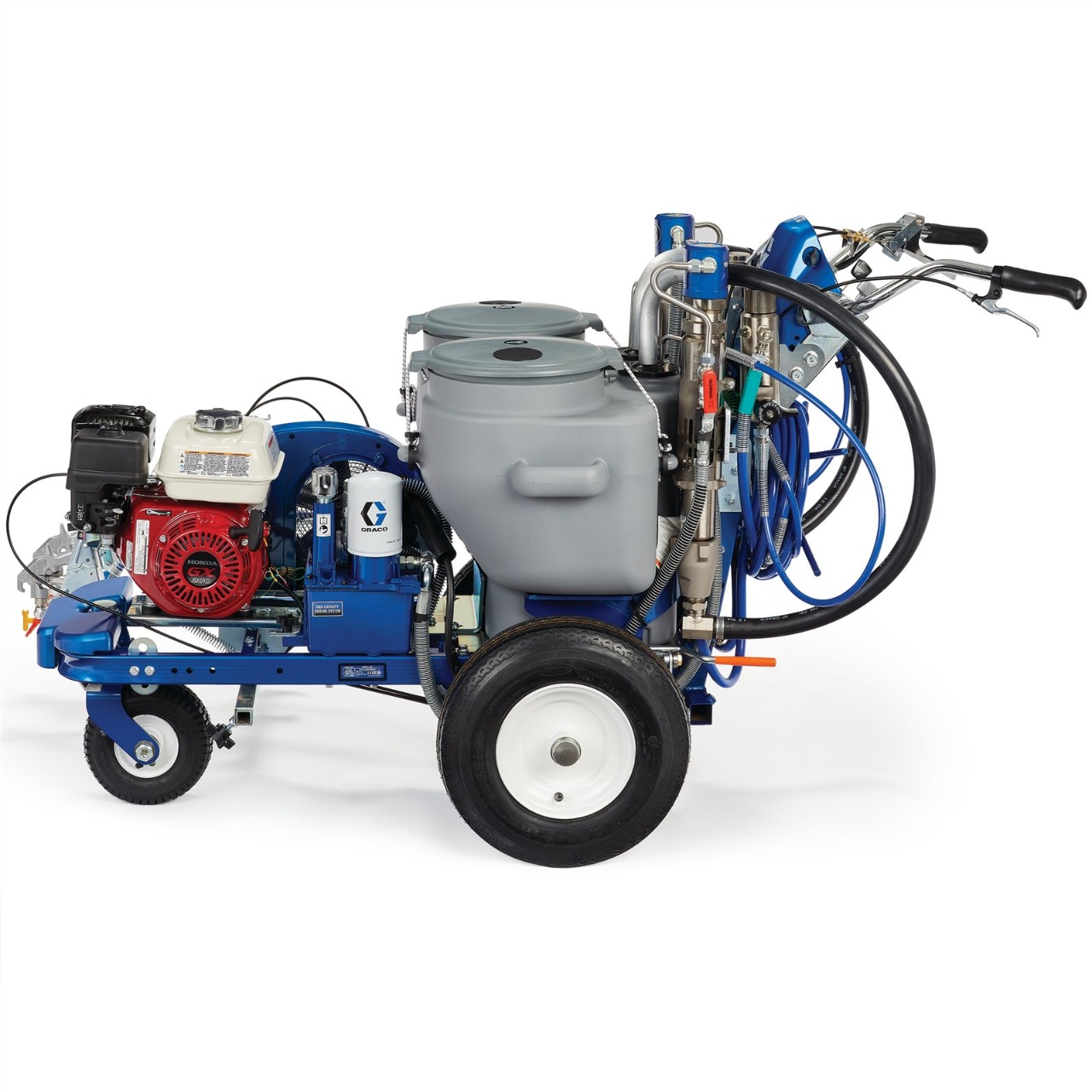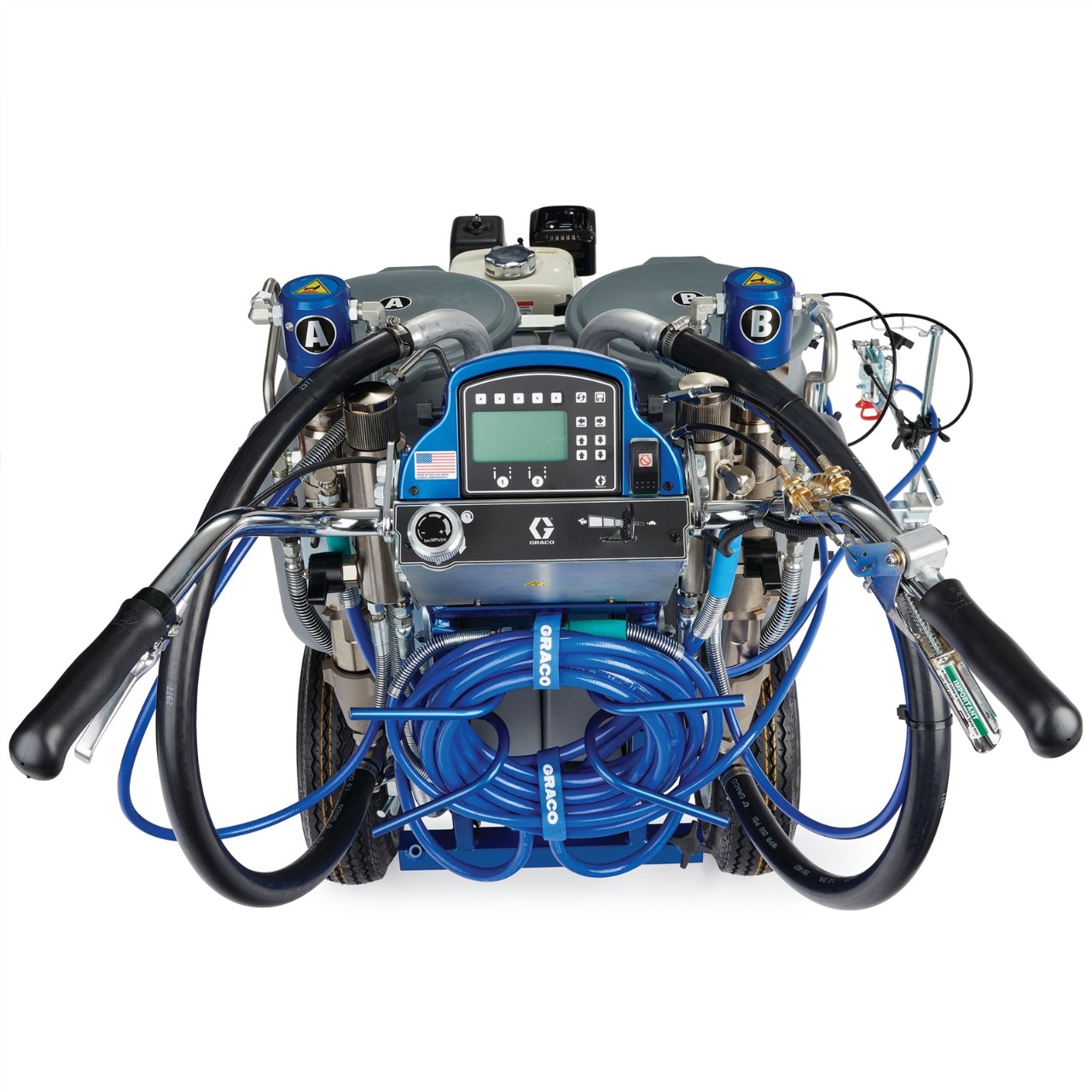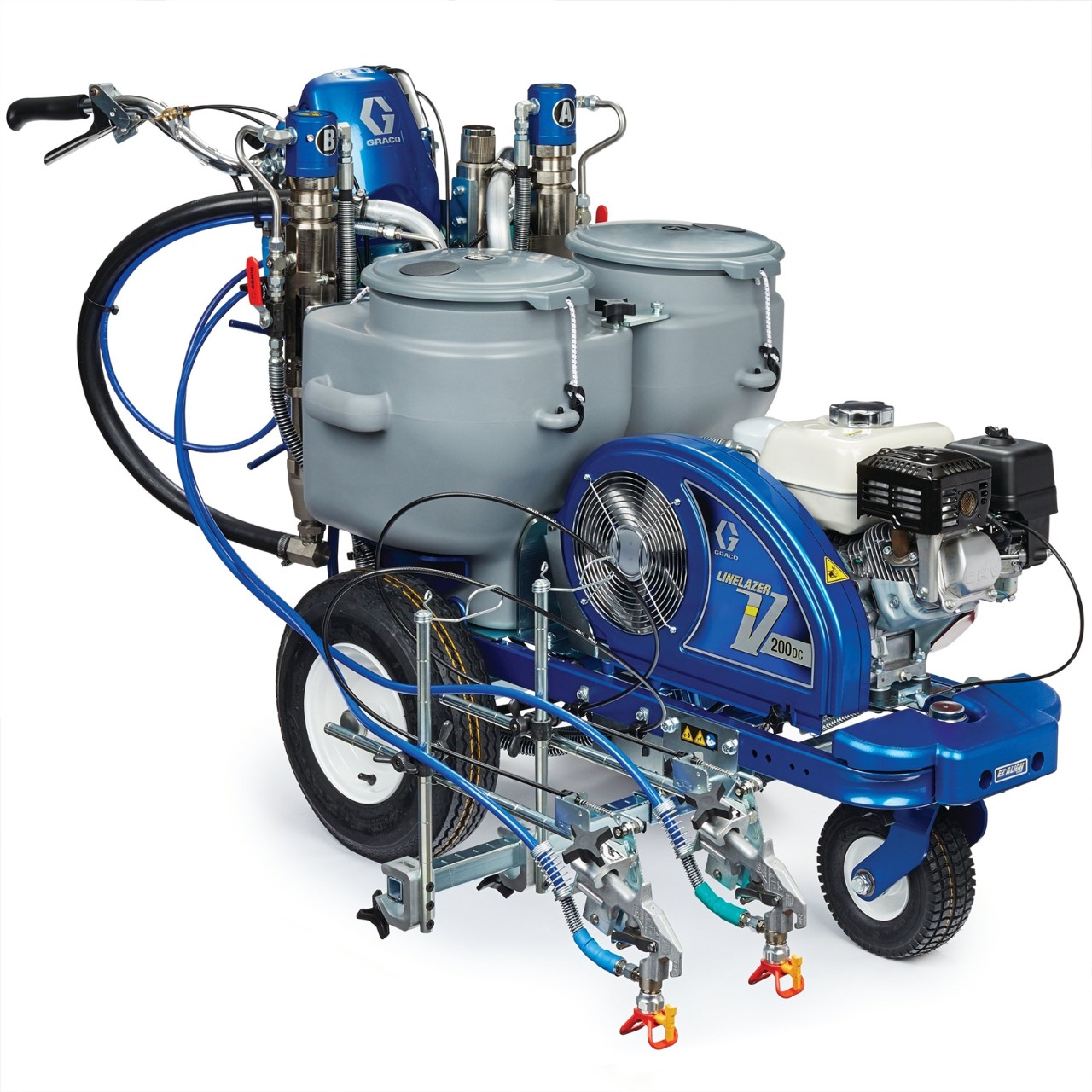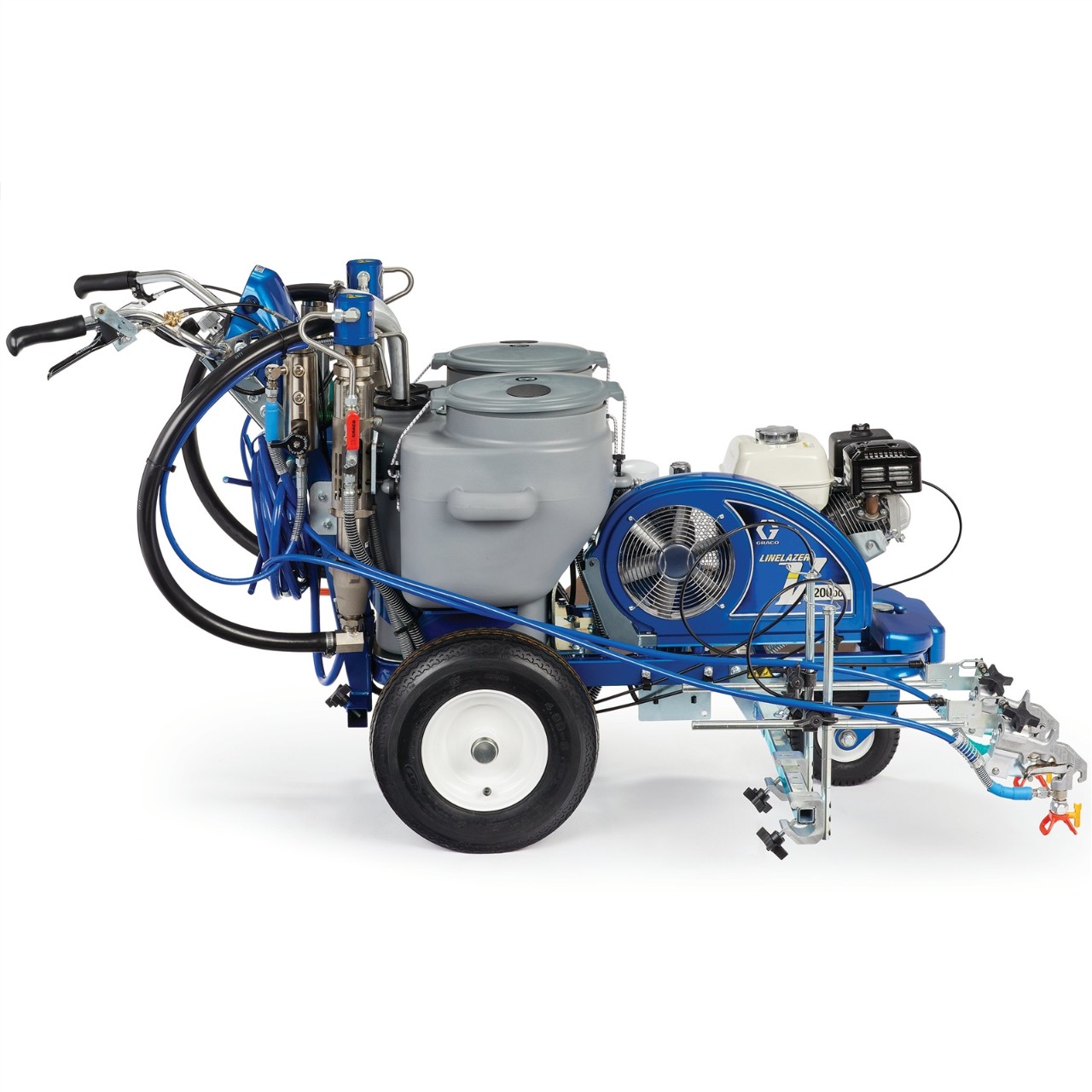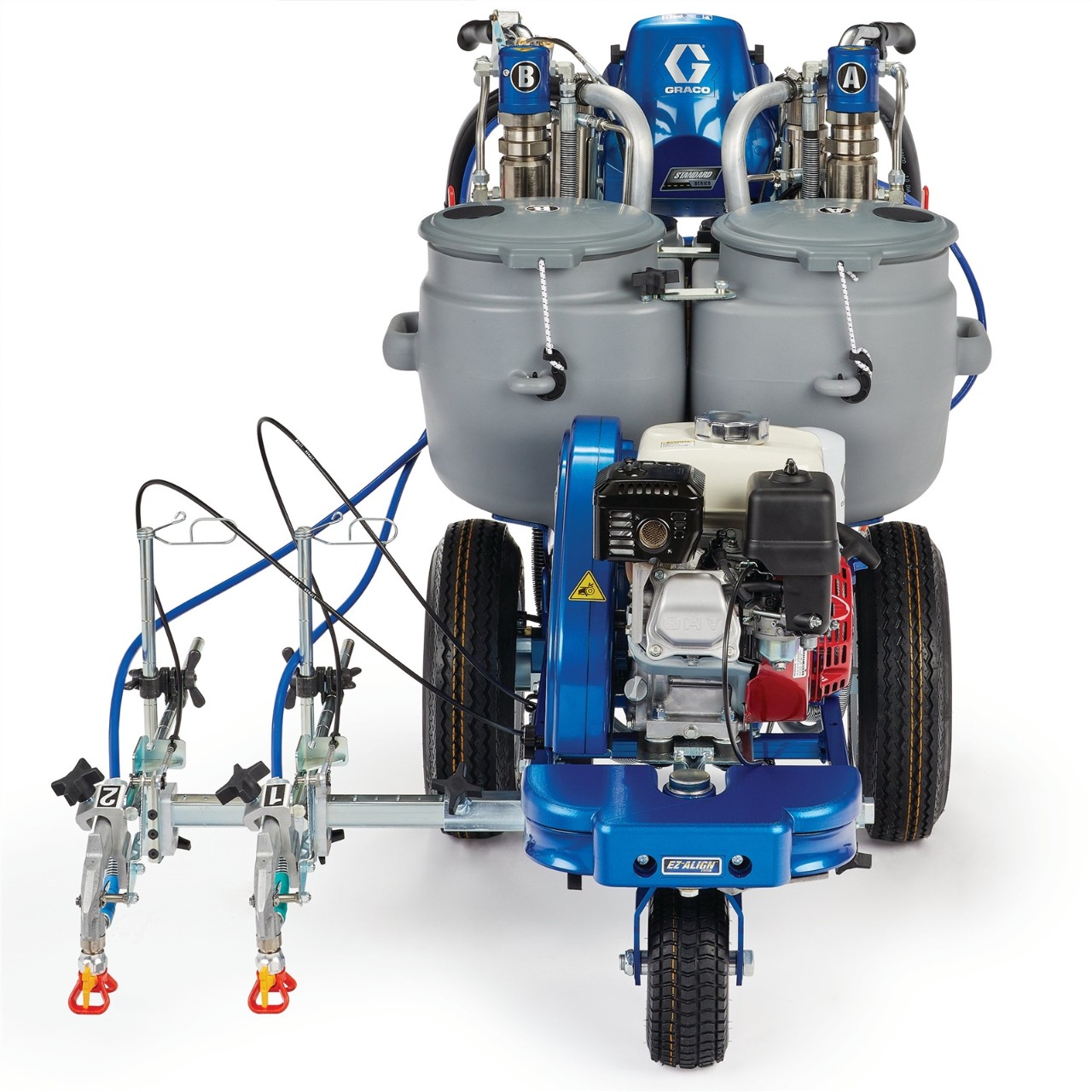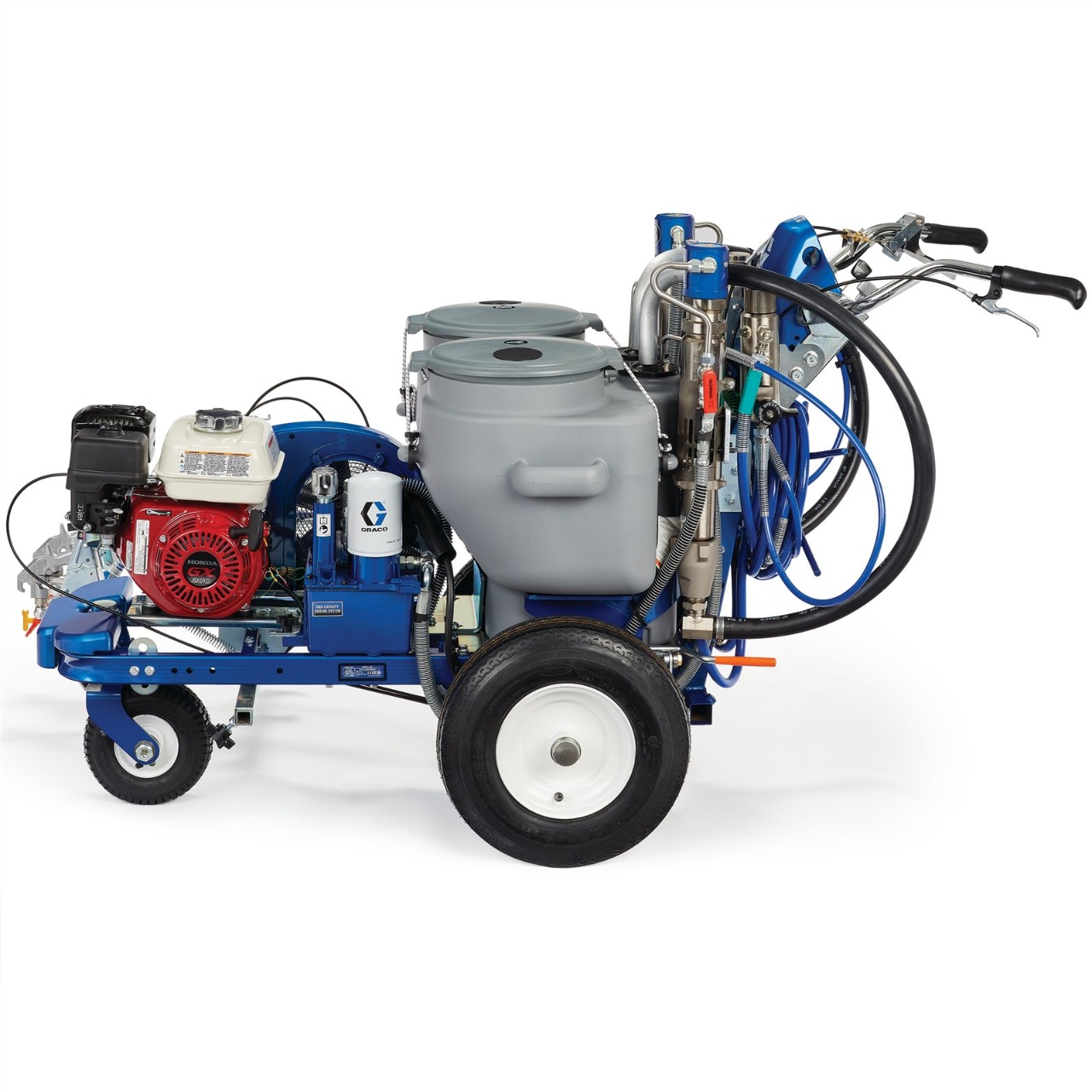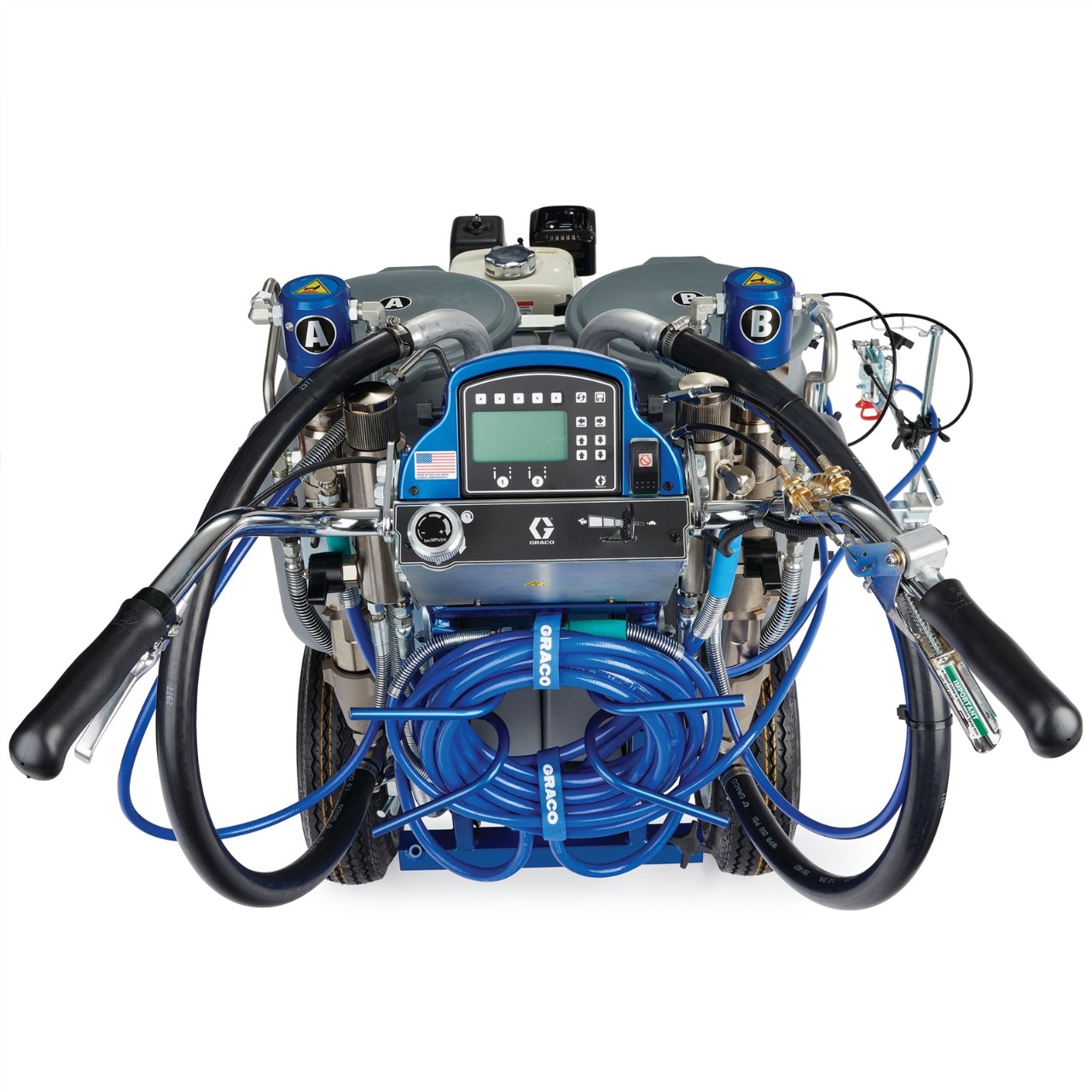 Overview
The LineLazer V Standard Series is ideal for the higher production re-striping contractor completing larger re-striping jobs and considering jobs with basic pattern applications requiring a single-colour, single or dual gun striping solution.
Dual Colour Capable

Two Units in One
No need for separate "yellow" and "white" machines

Large, Dual 10-Gallon Hopper
Dual High-Efficiency Hydraulic Motors

Uninterrupted Performance
No-stall design

LiveLook Display with SmartControl

Striping Information At-A-Glance
Track, measure and control every aspect of your job
Accessible proof-of-job data from the J-Log System with USB Download
Consistent spraying pressure for perfect lines

Honda GX Engine

Reliable, Easy-to-Start Power
Contractor-preferred – excellent power and proven reliability
Oil alert shuts down engine to prevent damage if oil level drops too low

EasyMark Gun Adjustment System

Easy Gun Adjustments
Perfect gun alignment every time with easy-to-use guide mark system
2-gun capability with QuikSelect gun selector

EZ Align Wheel System

Perfect Striper Tracking
Simple front wheel alignment, no special tools needed

DualComfort Handle Bar System

Easy Handlebar Adjustment

Endurance Chromex Pump

Reliable, Long Life Pump
Industry best pump performance – field proven design
Handle the most demanding materials with long life rod treatment
4 times harder than ordinary chrome

Additional Features

High-Capacity Cooling System
QuikSelect Gun Selector
Easy Out Pump Filter
Specifications -
3300 psi

Max Tip Size 1 Gun to 0.047"

Max Tip Size 2 Guns to 0.034"

8.14 litre/min

GX200 6.5 HP Honda Pull Start Motor

173 kg (No Paint or Beads)

Two Spray Guns, 6.7m x 3/8" Hose, Tip & Guard