CS-400 Solar Portable Traffic Light System
Type 2 (Automatic)
Option 1 - Non Sign Frame
P/N TL0401W-EB-S-02-F/R
The CS-400 Solar Portable Traffic Signal System brings to life a new generation of portable traffic light controllers. Whilst it purposely retains many of the features of its predecessor (CS-200) for familiarity and ease of use, the CS-400 also delivers an impressive list of new features that are 25 years in the making.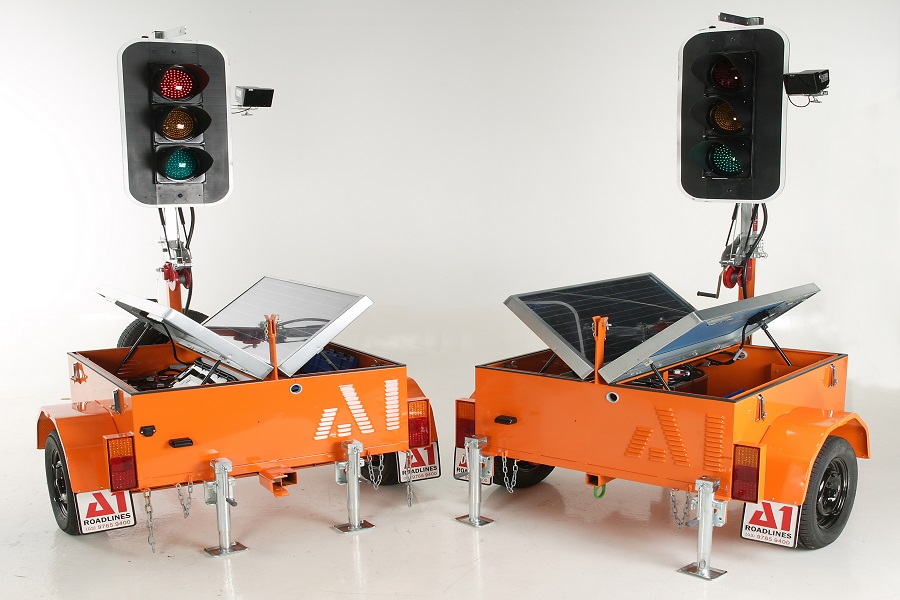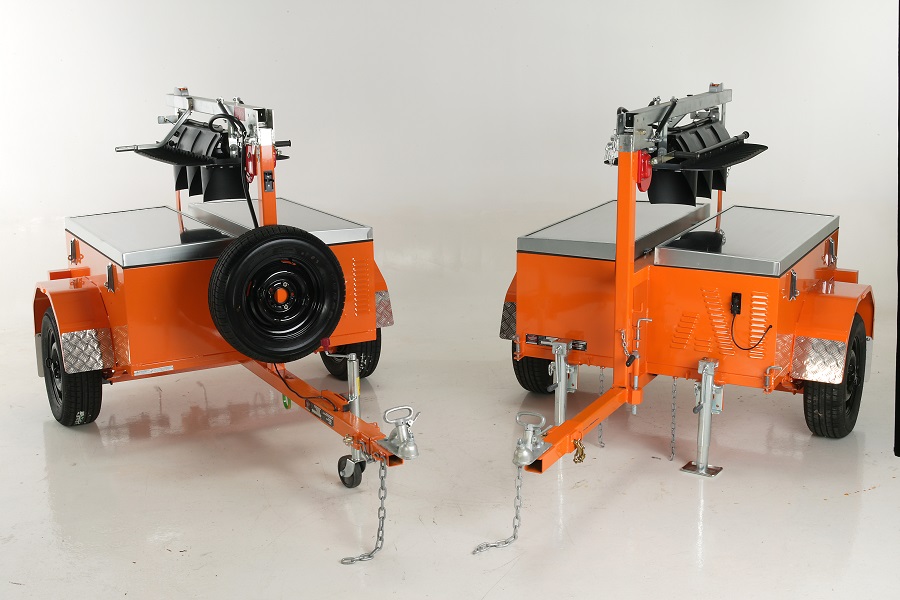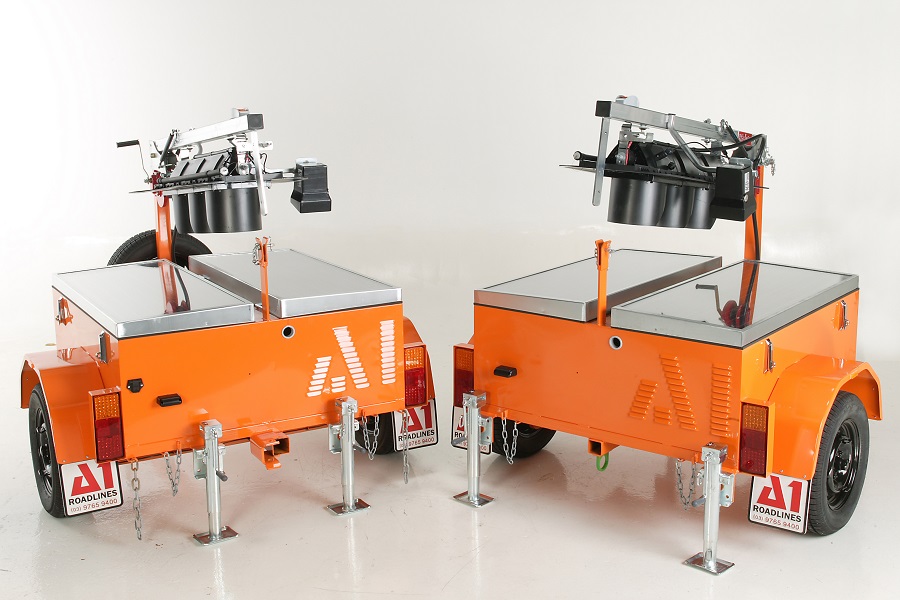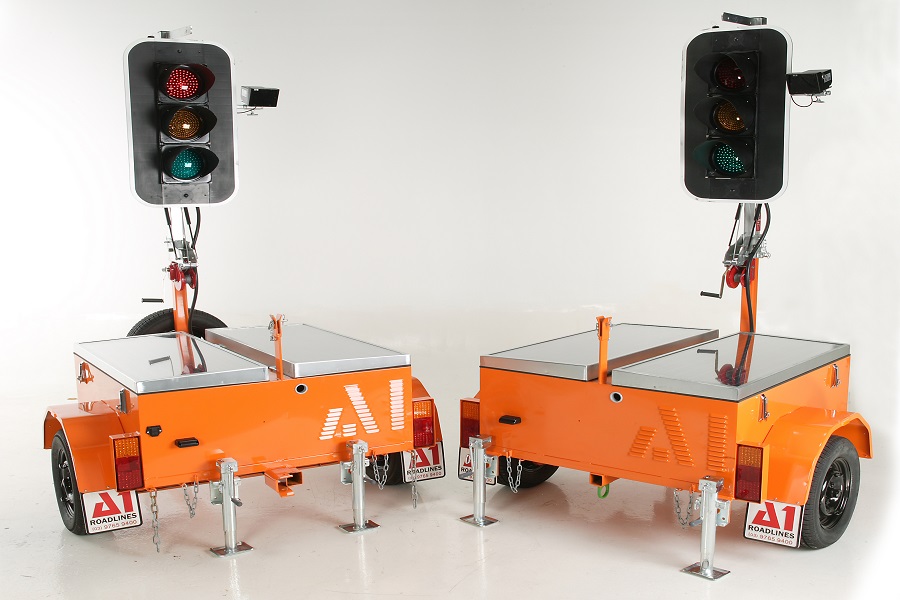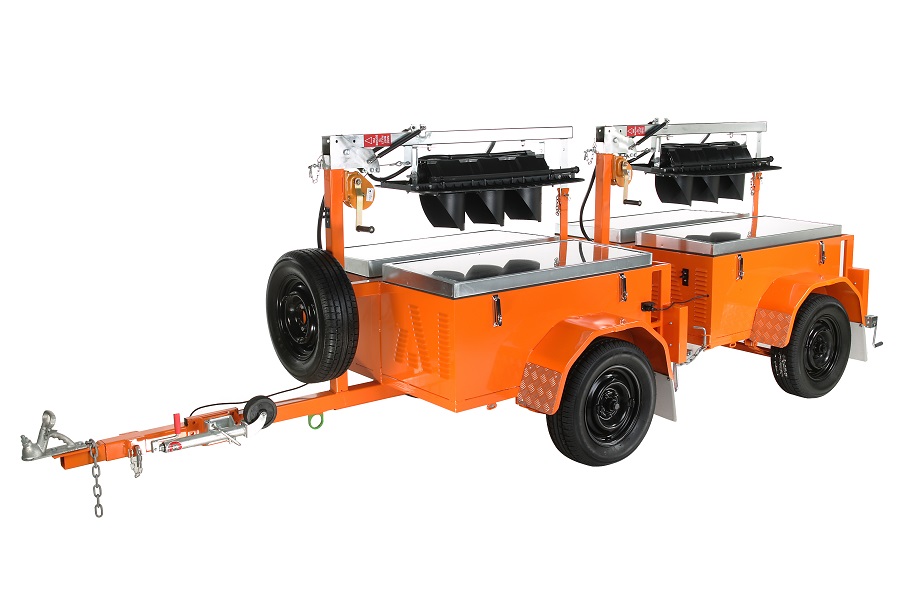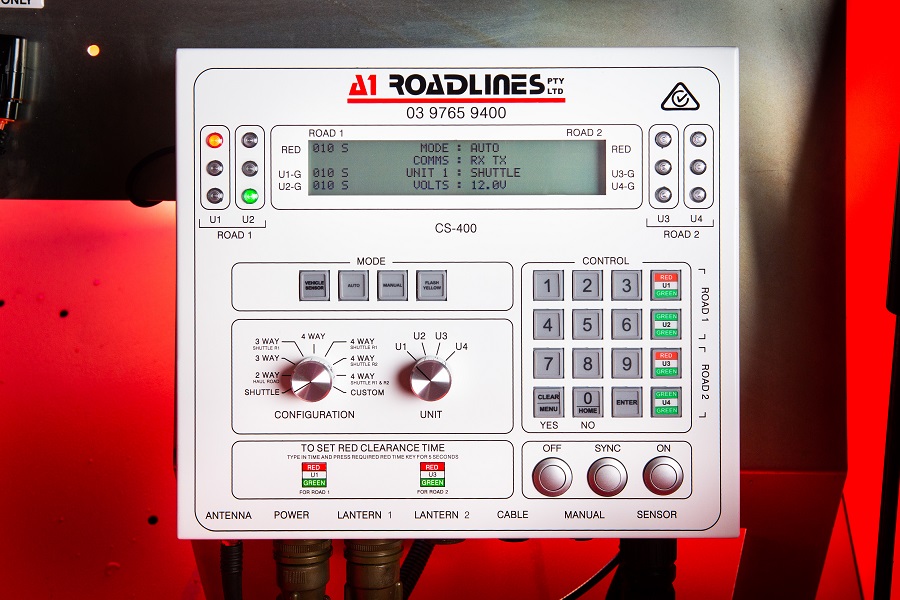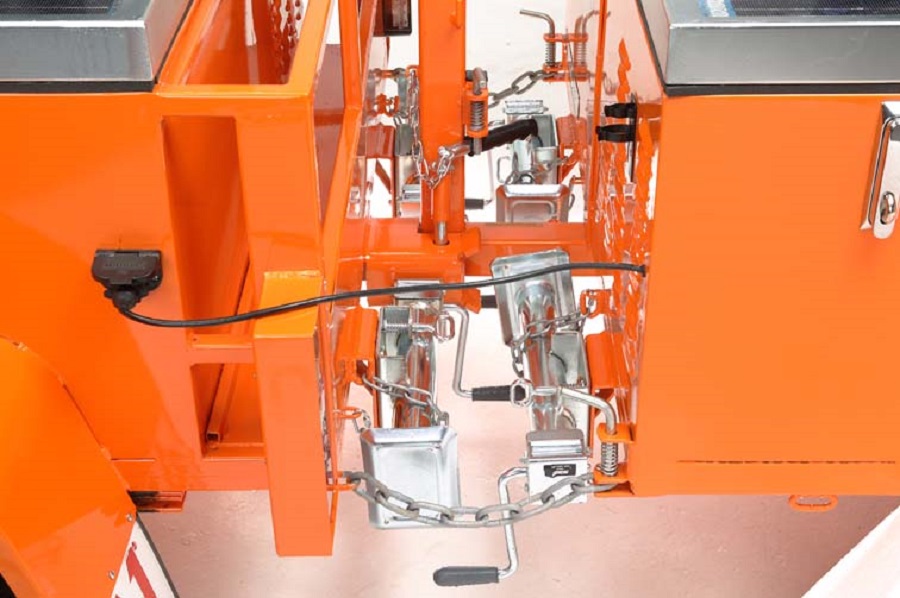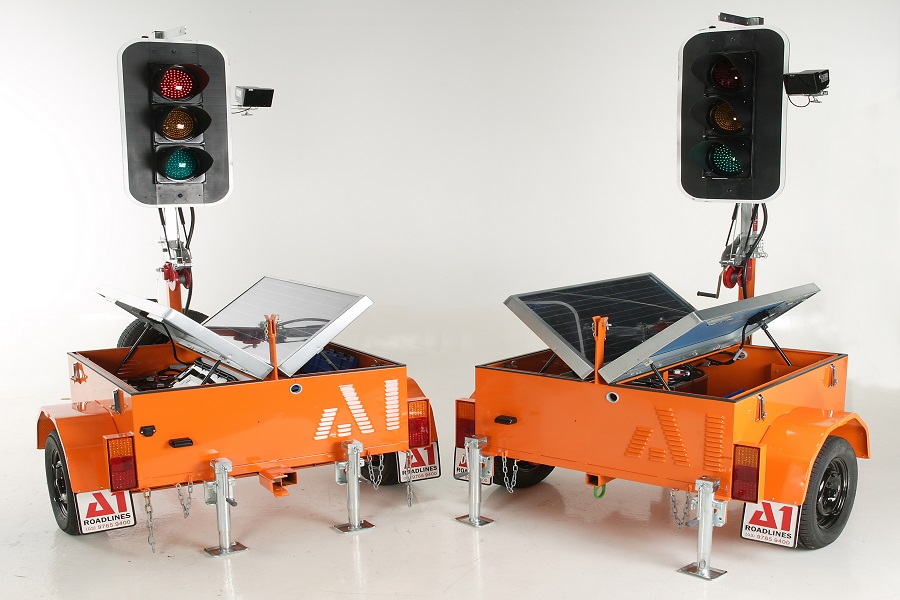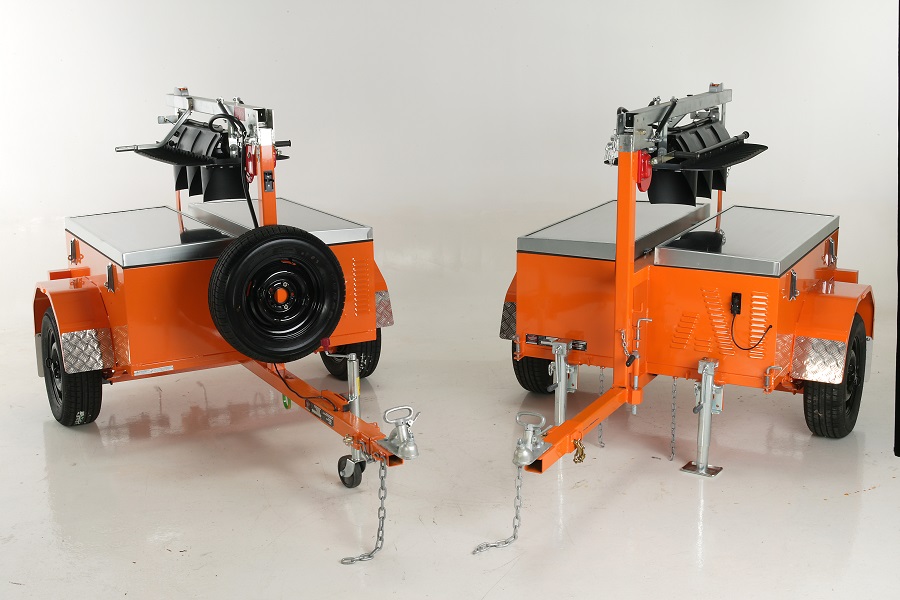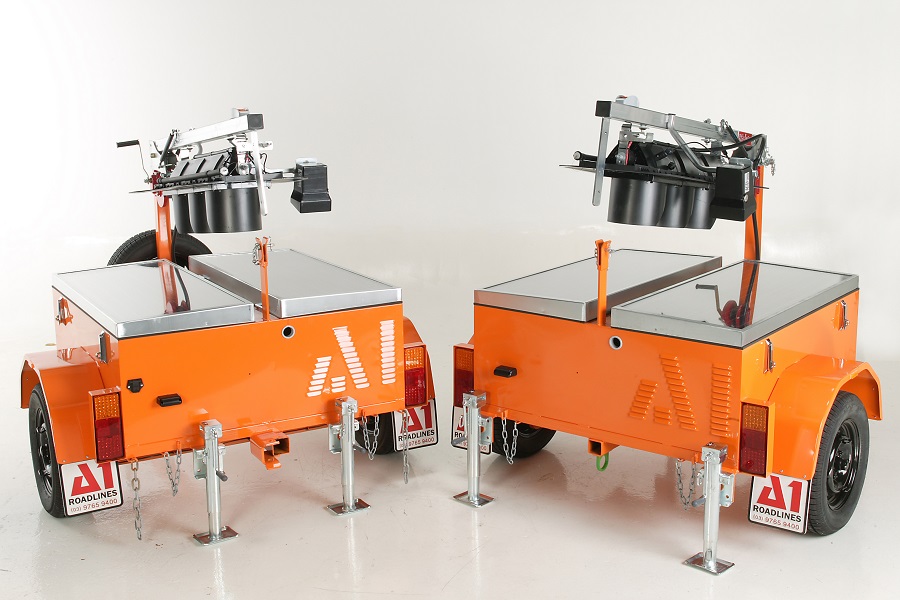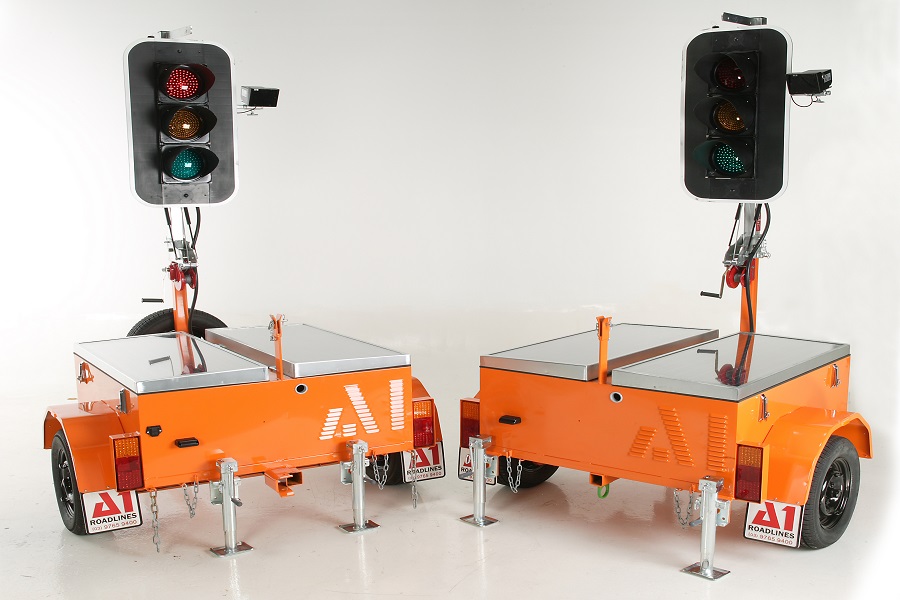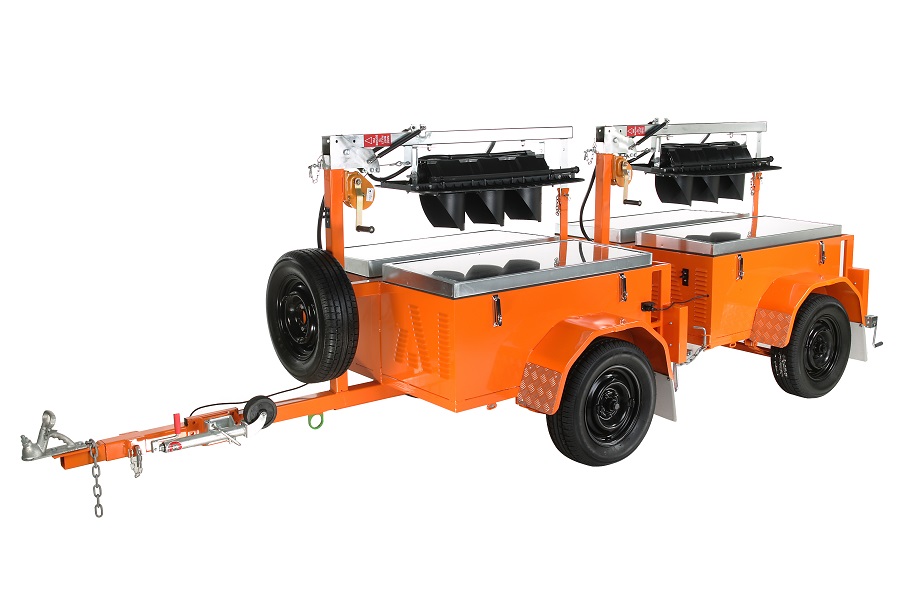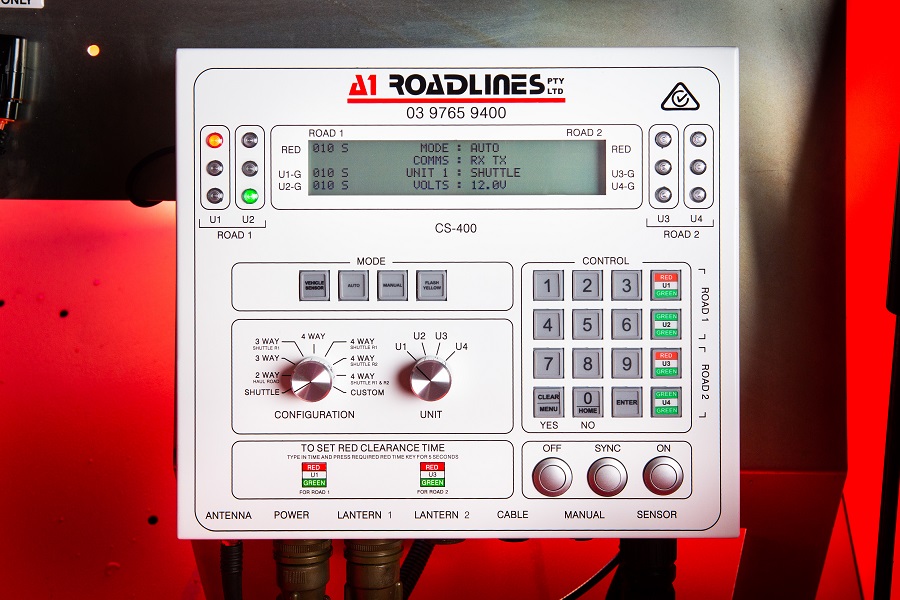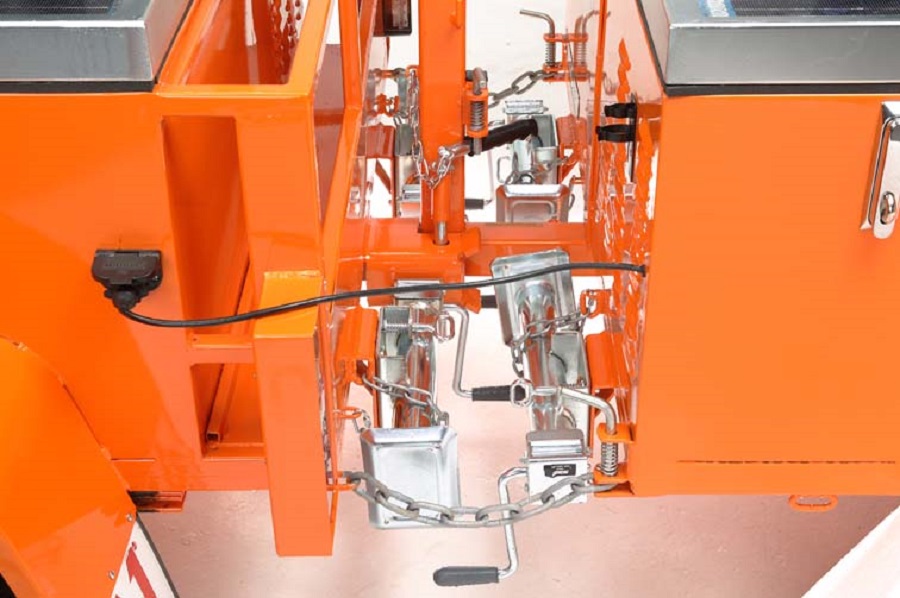 Overview
The dual-trailer system designed for high-visibility signaling in applications ranging from construction zones and bridge repair to social events and emergency backup. The dual-trailer system allows the trailers to be connected together so that it can be towed as one individual unit. This capability allows the system to be towed by one person, in to one ute/truck, the job site. This same person in less then 15 minutes can disconnect the trailers, setting one at each end of the work zone, lower the outrigger jacks, then raise the mast. The fully lockable steel enclosure protects the controller and batteries from the elements and vandalism and provision in rear of trailer for storage of removable tow coupling.
All main controls are accessible from the front panel for simplicity and ease of use. At the touch of a button access every combination of intersection control that you will need.
The CS-400 Controller can be made to operate in one of four main configurations –
Single

2-way

3-way or (3-way R1 shuttle) **

4-way or (4-way shuttle R1 or R2 or R1 + R2) **
Features –
No longer restricted to "Master" and "Slave". All controllers are functionally identical and can be defined as any unit in a multi-way intersection.

Direct keypad entry of red and green times

Operating distance – 1 km line of sight

No line-of-sight problems with the use of optional repeater to complete the link

Control the system by both wired and wireless hand-held remotes (Optional extra)

Unlimited Wireless Remotes available as optional extra for haul roads, etc

Maximum Running Time On Fully Charged Batteries – 200 Hours
Each trailer component is fitted with the following:
6V 210Ah Batteries (8)

80W or 100W Solar Panels (2)

20AMP Solar Power Regulator (1)

LED 200mm 3 Aspect Lantern (1)

Dual Voltage LED Tail Lights

Removable 50mm Tow Coupling

Tyre size - 175/70R14
Each set of portable is supplied with:
On-board TRH-4 Charger Only (1) (TRH-4 Optional)

Electric Brakes (Front Trailer)

Electronic Brake Controller mounted in Front Trailer Only

Manual Holder (1)

Spare Tyre (1)
Complies With –
AS4191:2015 Portable Traffic Signal Systems

TfNSW Type Approval # ITS-TAN000102

TfNSW Specification # TSI-SP-049
** TfNSW does not allow any system on the market 3-way or 4-way mode